When Zack Snyder cast Henry Cavill as the lead in
Man of Steel
, it wasn't the British actor's first brush with Superman. Back in 2004, Cavill was cast as the iconic superhero in
Superman: Flyby
, a planned reboot from director McG (
Charlie's Angels
) and screenwriter J.J. Abrams (
Star Trek Into Darkness
), which ultimately fell apart when Bryan Singer came on board and cast Brandon Routh in 2006's
Superman Returns
. And, thanks to
ThinkMcFlyThink
, we have a glimpse of Cavill in the red-and-blue from his 2004 screen test for
Flyby
....
Superman: Flyby
was intended as an origin tale that would have radically altered the traditional
Superman
story, with Kal-El being sent to Earth as an infant during a Civil War on Krypton and eventually coming to battle his evil cousin Ty-Zor and his three Kryptonian cronies, but only after being killed in action and subsequently resurrected. Other actors said to have been considered for the role at the time included Jude Law (
Sherlock Holmes
), Paul Walker (
Fast & Furious
), Ashton Kutcher (
That '70s Show
), David Boreanaz (
Angel
), James Marsden (
X-Men
), Victor Webster (
Charmed
), Jason Behr (
Roswell
), Jared Padalecki (
Supernatural
), Michael Cassidy (
Men at Work
) and Josh Hartnett (
30 Days of Night
), with the latter reportedly turning down a $100 million three-picture deal.
src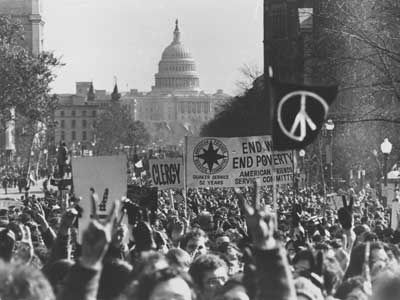 Anyone familiar with the (biased) world of song-ranking lists has probably noticed the the amount of artistic confidence and fearlessness it often requires to create protest song. A truly authentic, emotionally charged protest song. There is a 100% chance that somebody, somewhere will willingly misinterpret your intent...but despite this, there are artists who choose to take the risk and appeal to our inner rebel.
(
Amazing music below
Collapse
)
Do you guys have any favorites on this list? Additional personal favs?
Heidi Klum may have dressed up as a 95-year-old woman for Halloween – complete with wrinkles and age spots – but the supermodel insists that she's not scared of getting old.
She finds the idea of plastic surgery far more frightening.

"I've never done anything," Klum, 40, said during an interview on Access Hollywood Live on Thursday. "I've been too scared, to be honest with you."
The Project Runway host says she hasn't had fillers or injections and has come up with a simple solution for those pesky lines on her forehead.
"Botox or bangs," she laughed. "I go for bangs."
"I'm scared that all of a sudden you're changing too much, your face starts changing," the mom of four said. "I would have a hard time looking in the mirror and seeing something that I'm not used to seeing. I'd be afraid!"
Source
"He's so committed and still so amazingly sexy with the belly and all. Comb-over, belly – who cares? He's hot!"

– Amy Adams, on her attraction to American Hustle costar Christian Bale, to E!
(
xxx xxx xxx xxx
Collapse
)
(
VOTE NOW! Only 2 more weekly posts until BEST OF 2013 Quotes
Collapse
)
Source:
http://www.people.com/people/gallery/0,,20763309,00.html
HAPPY FRIDAY, ONTD! xoxo :-)
Naya Rivera dons a pink sports bra while working out to some tunes on Wednesday afternoon (December 4) in Griffith Park in Los Angeles.
The 26-year-old actress/singer brought along her adorable dog Lucy for a fun day in the park. It looks like they had a blast together!
"Date night with my baby @BigSean," she later tweeted about her fiance Big Sean.
(
Read more...
Collapse
)
Source
The Time of the Doctor - Full Set of Promotional Photos
(
Fezzes are still cool
Collapse
)
source
I will genuinely miss him. Matt is a great Doctor
Grab a tissue. Seriously. You'll need it.
It's clear that Paul Walker's sudden death has dramatically affected many, many people, from his family to friends to colleagues to fans. And one person who was especially close to the actor and has been open about the tragic loss, is his Fast & Furious costar Vin Diesel.
The actor took to Facebook today to share with fans that he paid a visit to Walker's mom after the news of what happened broke and shared a part of their conversation that just makes us want to cry.
(
Read more...
Collapse
)
still has not sunken in that this has happened. :( why ugh
post from his facebook
,
source #2
,
#3
Disney on Friday announced that it has paid Paramount for the rights to market and release future films in the "Indiana Jones" franchise. Paramount will continue to generate revenue through the distribution of the first four pics in the series. Studio will also earn a fee from the release of new Indy titles, the way it collected considerable coin from "The Avengers" and "Iron Man 3," even through Disney released those movies.
When it bought Lucasfilm last year for $4 billion, Disney chief Bob Iger said that while Indiana Jones was part of the acquisition, there were still "some encumbrances" in how it could make money from the adventurer. That included future films, given that Paramount controlled the rights to them at the time. The franchise had earned $1.9 billion to date.
And with a character like Indy, films are seen as the key in driving interest in everything else that involves the character. Now that he's officially in the Mouse House, here's what Disney might have planned for the near future.
(
more
Collapse
)
can't be worse than Crystal Skull, right?
source
B&B Boss on Controversial Re-cast: It May Take Time With This New Ridge For Viewers To Adjust!
Will the next soap supercouple be Ridge and...Katie? On Dec. 13, Ridge Forrester returns to The Bold and the Beautiful after more than a year away in Paris. The superstar couturier — to be played by former All My Children star Thorsten Kaye — is determined to reclaim his soulmate and frequent wife Brooke Logan, but he's in for a seismic shock! Exec producer-head writer Brad Bell gave TV Guide the exclusive scoop.
TV Guide: Let's cut to the chase: Will Brooke take Ridge back after he dumped her so unfairly on their honeymoon?
Bell: Ridge does come back wanting to rekindle their relationship and Brooke is thrilled to see him, though there is a slap — after all, he left her so definitively and so quickly!
TV Guide: But it's all over now between Brooke and Bill. Ridge can zero on in, right?
Bell: No, because the news really stings him. Ridge feels horrible for Katie, who is such a sweet, decent person who overcame so much — including a heart transplant. He can't believe Brooke would do this to her own little sister. Ridge is going to be thrust in the middle of these two women and Bill Spencer. It'll be a great foursome.
TV Guide: Will you have Ridge fall Katie? It would drive Bill and Brooke crazy!
Bell: [Laughs] Well... maybe I will. Anything is possible! Thorsten makes a fantastic Ridge — very different from Ronn Moss. He'll really electrify the show. Bill has been cock-of-the-walk for way too long. He needs a little competition! We're going to find out that Ridge has gone through something that's really changed him. There's only one Ronn Moss and he was splendid, but now we have a new and very different Ridge and it's exciting to write for him.
TV Guide: Kaye and Moss are nothing alike. What was your thinking there?
Bell: We needed an actor with depth, range, complexity and Thorsten brings that. I love the idea of Ridge being a man of the world, a man with gravitas. I didn't go looking for superficial similarities. It's a case of betting on the man himself. I'm betting on Thorsten's acting chops to win people over.
TV Guide: Let's discuss Wyatt's mama, Quinn. Are we supposed to like her?
Bell: Quinn wasn't brought in to be likeable. She's not a warm and fuzzy type. She's tough as nails and pretty dark, compulsive and cutthroat. She is obsessed her son...and making money. She's been a woman on her own for so long, making a few shady deals along the way, and now she's found a place for herself and her son has found someone he really cares about.
TV Guide: What's up with this Aly character? She's an odd bird and quickly developed a mad jones for Liam. Will she go psycho?
Bell: No, Quinn has cornered that market! Aly is just a teenager with a crush, a sweet, young Forrester who is shadowing Hope but forming her own opinions. At first, she adores Hope but then she starts to see some flaws in her character. Maybe there's a bit of jealousy there. We'll see where that goes.
TV Guide: There's been buzz you may recast Karen. What's the deal?
Bell: Joanna is doing so well writing and producing The Fosters that's it's difficult to work around her schedule. Rick and Caroline's wedding was to be a much bigger event but without the bride's mother it would have been very strange. If she continues to be unavailable, I will have to hire someone else.
(
+ B&B and Y&R couple expecting baby together! + Daytime Emmy's now taking submissions! + OLTL star pregnant! + SOD names GH Best Soap of 2013! + More News + Flashback Friday + Previews for next week
Collapse
)
Current Mood:

excited